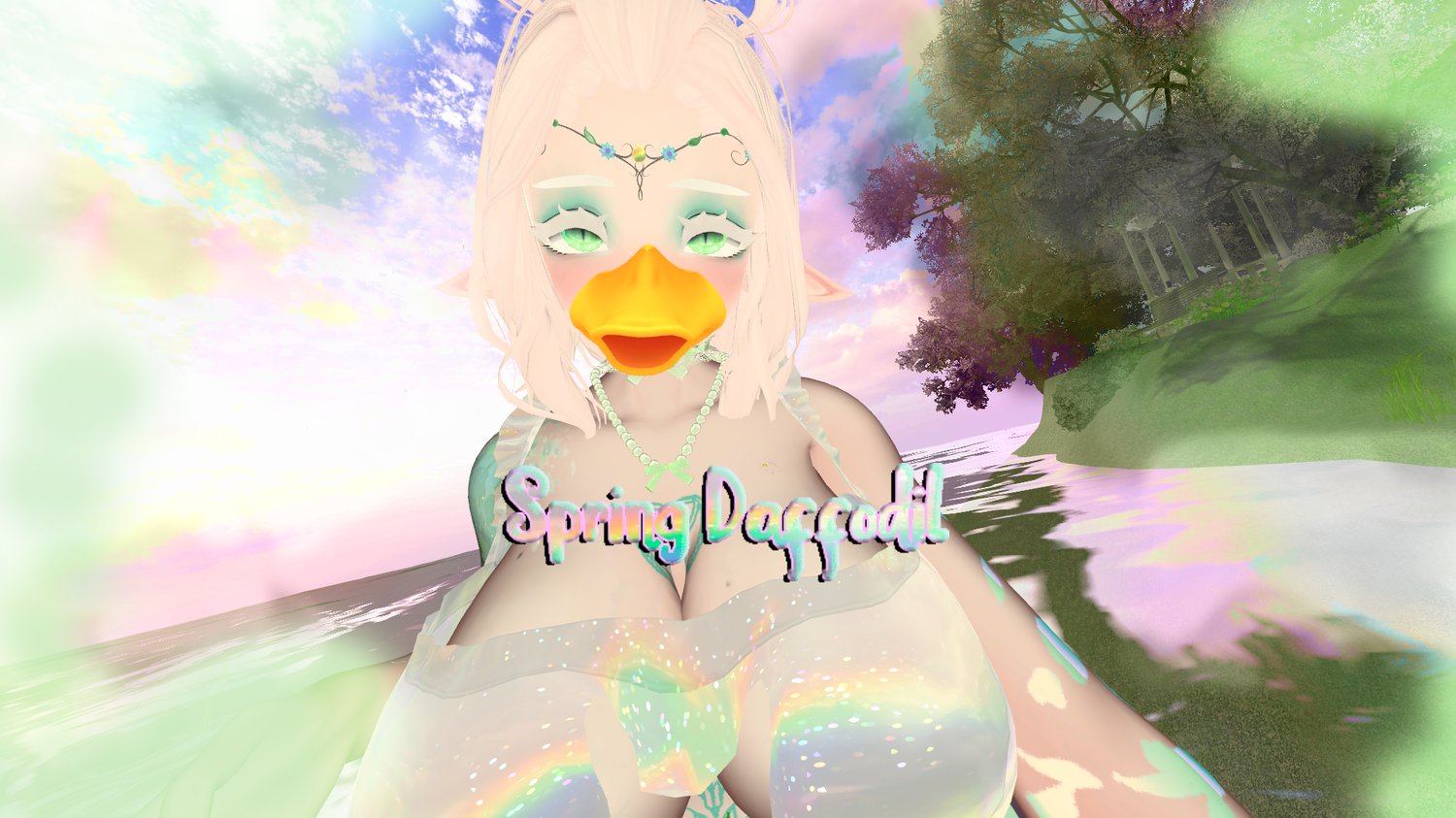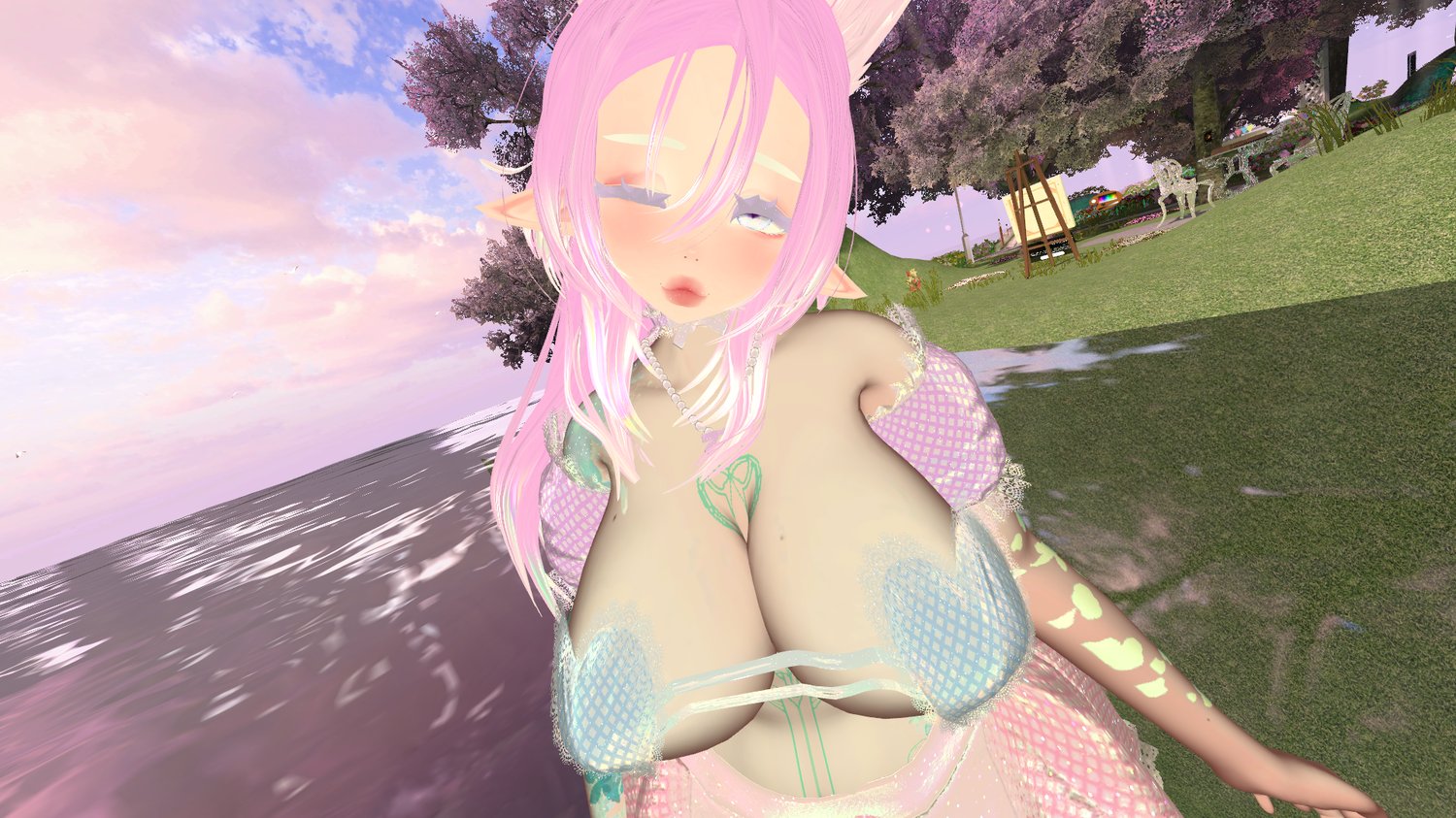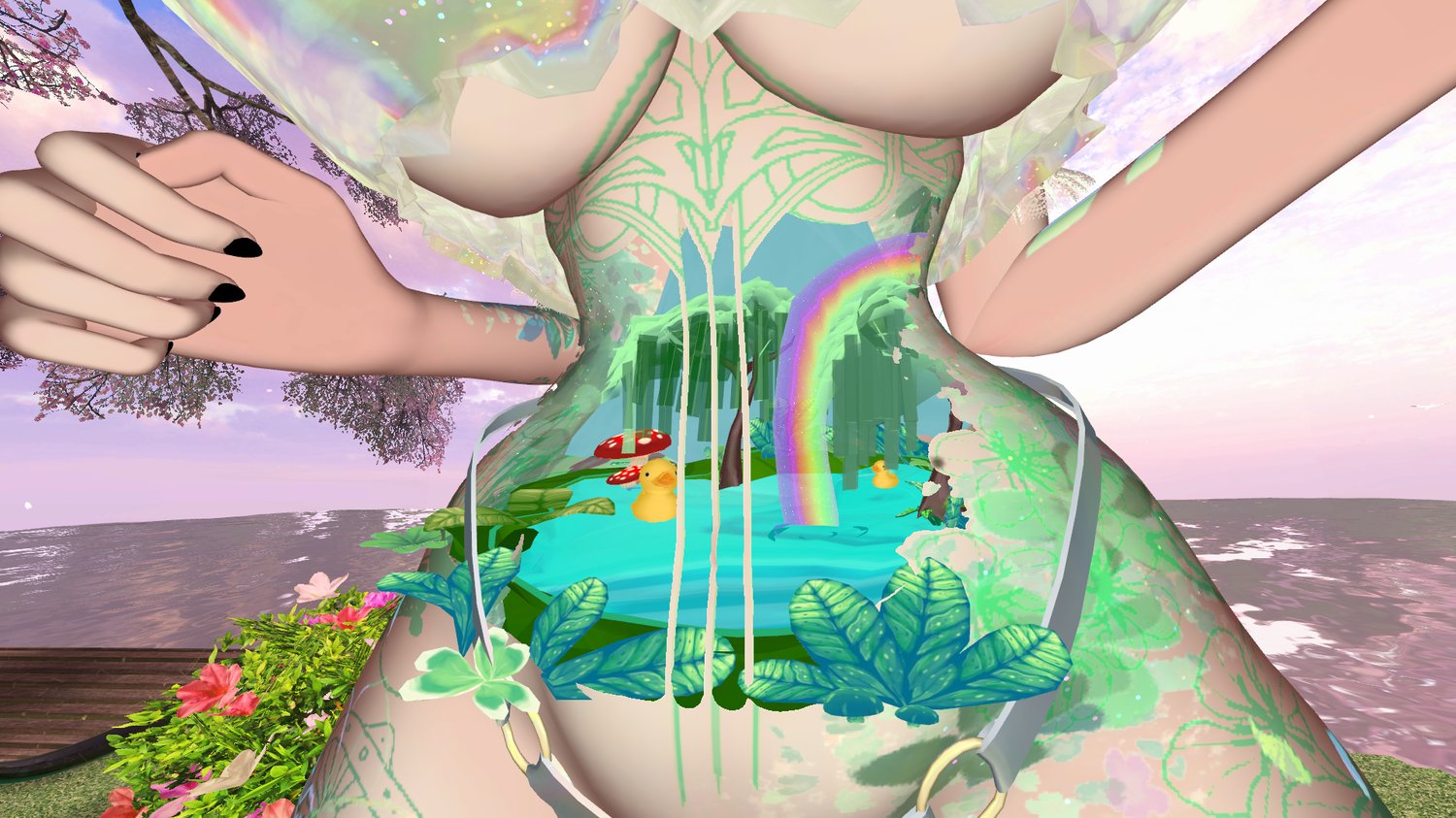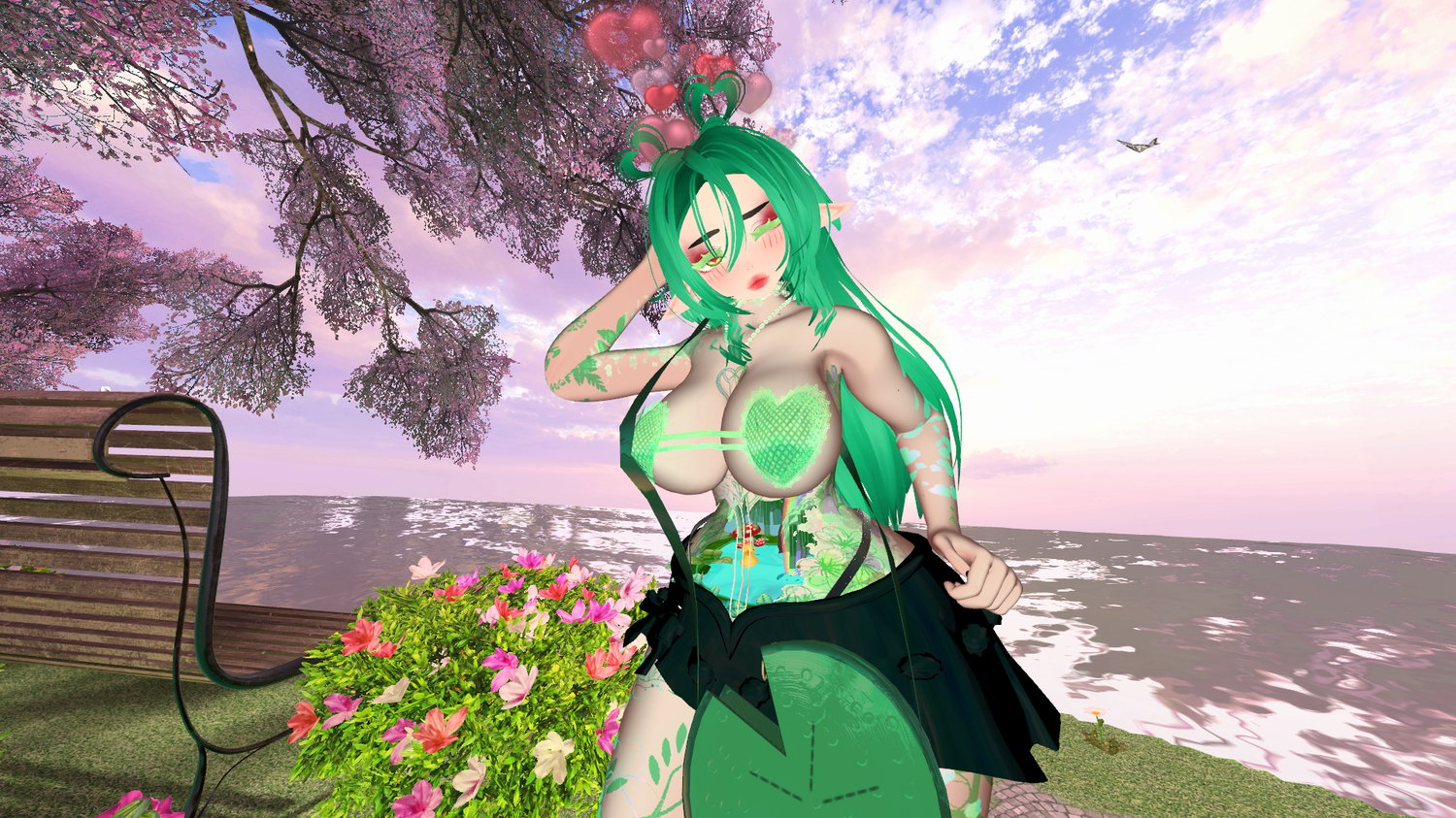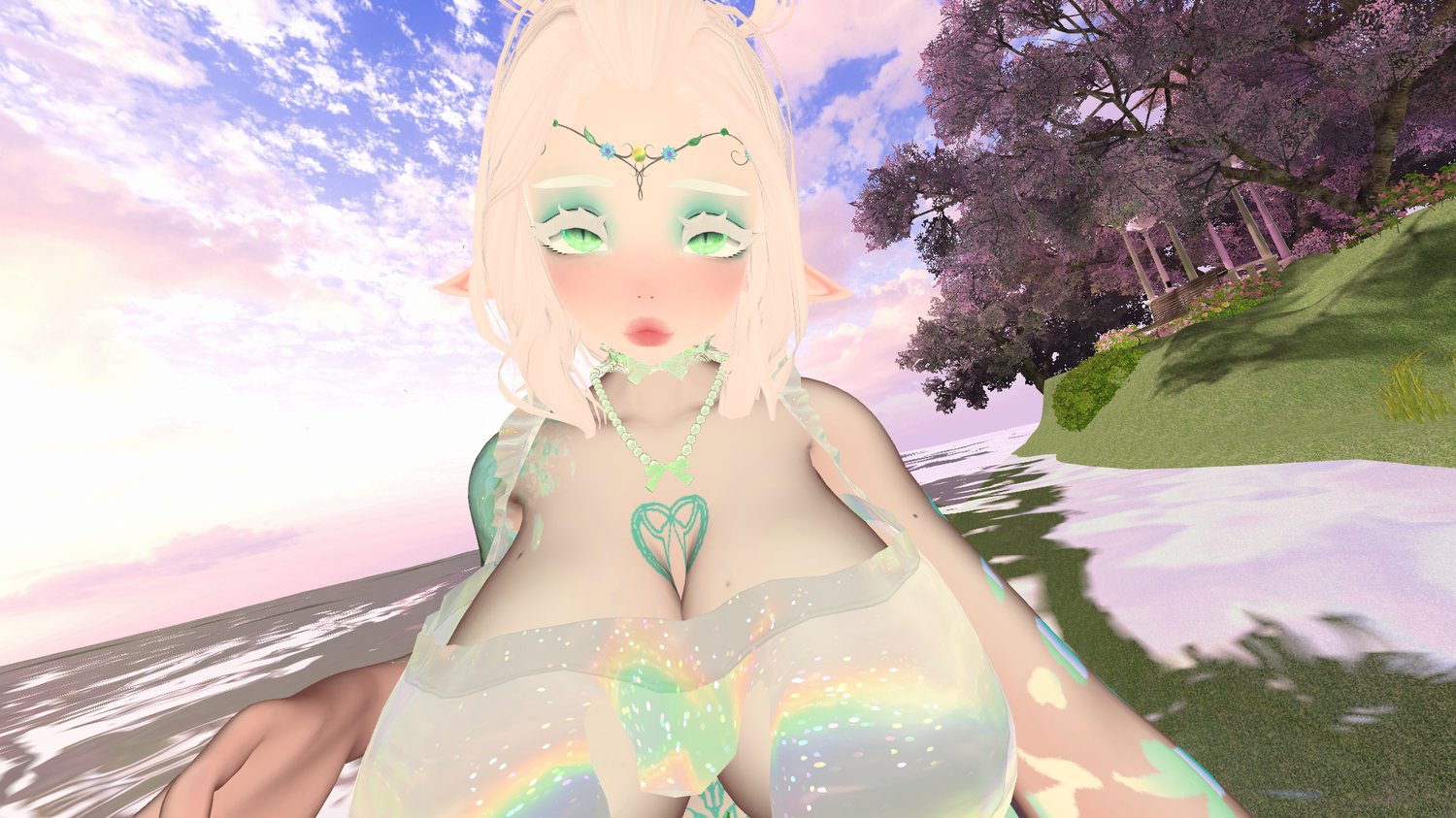 Spring Daffodil (PC & Quest!)
Just Ducky* ૮꒰ ˶• ༝ •˶꒱ა ♡
*Just Ducky is a phrase that means "Doing Great!"
---
You know who else is into bread?
•Hair 1
•Hair 2
•Hair 3
•Hair 4
•Hair Add On
•Heart Bra Top
•Heart Shaped Full Top
•Bunny Cutout Top
•Overalls
•Shorts
•Ruffle Panties
•Basic Panties
•Skirt Frill
•Maid Skirt
•Puffy Sleeves
•Purse
•Biome
•Ducky "Mask" (moves with your gestures!)
•Bunny Ears
•Ducky Ball gag
•Regular Ball Gag
•Necklace
•Rainboots and Ruffles
•Head Circlet
• Worm Toy
•Spring Joint
•Gesture/Face default swap between 2 full sets~ Ducky & Bunny set 14 Total Gestures to choose from. Want to look like you have RBF? Ducky's is for you! Want to be soft n cutesy? Bunnys is for you!! :)
• Preset Outfits change colors, clothes, make and more at the press of one button !~
• RANDOMIZER
Instantly swap through a random combination of every toggle, matswap, and hue shift!
•Rainbow "Imagination" Contact receiever
•Wiggly worm Toy
•Sleightly Ball SpringJoint
•Tummy Biome (with moving Water and Rainbow!)
•Tattoo Hue Shift, all tattoos are masked and have separate emissions, making for very mesmerizing effects!
7 Default outfits (presets, you click a button, you change outfits!)
GoGo Loco
•Top Pastel Colors (affects all 3 tops)
•Top Dark Colors (affects all 3 tops)
•Top Saturated Colors (affects all 3 tops)
•Top Hue Shift (affects all 3 tops)
•Bottoms Pastel Colors (affects all 6 bottoms)
•Bottoms Dark Colors (affects all 6 bottoms)
•Bottoms Saturated Colors (affects all 6 bottoms)
•Bottoms Hue Shift (affects all 6 bottoms)
•Pastel Necklace / Arm Ruffles
•Dark Necklace / Arm Ruffles
•Saturated Necklace / Arm Ruffles
•Necklace / Arm Ruffles Hue Shift
•Rainboots MatSwap
•Socks Matswap
•Rainboots / Socks Hue Shift
•Bunny Ears Texture (64)
•Bunny Ears Hue Shift
•Hair Texture (64 to choose from, affects all 4 hairs + hair addon)
•Hair Hue Shift (affects all 4 hairs + hair addon)
•Bold and Blue Makeup
•Deep and Red Makeup
•Light and White Makeup
•Blue and White Brows Makeup
•Eyelash Saturation
•Eyelash Hue Shift
•Eyelash White-Add (all 3 eyelashes settings combine to make any color, in any shade, eyelashes you want!)
•Tattoo Hue Shift (Emissions are masked multiple times, the effects are very pretty and mesmerizing!)
•Skin Tone Shift
•Eye Texture (8 to choose from)
•Eye Hue Shift
•Imagination Rainbow "Imaggiinatttioon"
•Headpats!!
DPS Included! ( ͡❛ ͜ʖ ͡❛)
•Oral, Hands, Ass, Anal, Vag, Feet, Thighs, Tits.
Quest version has all the same basic toggles as the PC version, so all tops, bottoms, accessories, hairs, and makeup are included! The toys (springjoint, worm, imagination rainbow particles) are not included due to Quest restrictions.
Quest Hue Shift on all tops, bottoms, and hairs!
Use These in this order 
•Unity 2019.
•VRSDK 3.0 only
•Poiyomi Pro (not Included) Poi toon may work, but I have not tested it.
•Raliv DPS if you want it. 
•Import Unity Project
•If you have issues with toggles, delete the model in scene and add the prefab to the scene
•If textures are pink Select ALL materials in materials folder and change shader to poiyomi. 
•Join our Discord and post in the help section if you need any other help!
•𝗗𝗼 𝗡𝗢𝗧 𝗘𝗩𝗘𝗥 upload these models publicly, they are for private use only. 
•𝗗𝗼 𝗡𝗢𝗧 send the avatar package to friends/partners/etc without letting me know in the notes section first. 
𝗢𝗡𝗘 𝗔𝗩𝗔𝗧𝗔𝗥 𝗣𝗨𝗥𝗖𝗛𝗔𝗦𝗘 𝗠𝗘𝗔𝗡𝗦 𝗢𝗡𝗘 𝗣𝗘𝗥𝗦𝗢𝗡 𝗨𝗦𝗜𝗡𝗚 𝗜𝗧. 
•Our avatars are 𝗡𝗢𝗧 up for resale or redistribution at all!!!!!!! 
•If you have been blacklisted and I see you selling/redistributing/using my assets 𝐈 𝐰𝐢𝐥𝐥 𝐃𝐌𝐂𝐀 𝐲𝐨𝐮.
•𝐙𝐄𝐑𝐎 𝐀𝐒𝐒𝐄𝐓 𝐅𝐀𝐑𝐌𝐈𝐍𝐆.. Do not steal assets off of my models and put them up for sale, you must buy assets from the original creator. 
•Please don't just make a clone of our avatars and try to sell them. We work very hard on these avatars and if you like them that makes us happy, please allow people to support us so we can keep making them!
•You are allowed to use this model for Streams/Tiktok/Whatever. Just make sure to credit me and link my Store Page. 𝐈 𝐰𝐢𝐥𝐥 𝐃𝐌𝐂𝐀 𝐲𝐨𝐮. if credit is not given.
No refunds
Everything on this avatar has been purchased and or was created/frankensteined by us. All Credits below. DO NOT TAKE ANYTHING OFF OF HER. PURCHASE FROM THE ORIGINAL CREATOR.
Head (heavily edited by Spooky NO REUSE.)| Base Heavily edited by Spooky NO REUSE | Maid, heart pasties, sleeves, neck | Trees | Ducky on the pond| Hair long, and pinned | Hair Pigtails| Socks | Outfit| Overalls | Booties | Shirt MY EDIT no reuse | Gag | Toy | Spring system | Trails for rainbow | Clone| Purse |
Edits, Emissions, Hair textures all Done by Shipwreck and Spooky unless stated otherwise. Base edited by Spookiness DO NOT REUSE OUR TEXTURES, MATCAPS, OR EDITS OF ITEMS.
Quest Conversion by Shace#7016, Quest Hue Shift by Shipwreck#9594
DO NOT TAKE ANYTHING OFF OF THIS MODEL FOR COMMERCIAL USE OR RESALE. BE SURE TO PURCHASE ASSETS FROM THE ORIGINAL CREATORS. YOU CANNOT TAKE MY TEXTURES OR EDITS EITHER FOR RESALE OR REPUBLISHING. THIS STANDS FOR ALL MY MODELS BOTH BLENDER ASSETS AND UNITY ASSETS.
This model is legally protected. You can and will be DMCA'D if necessary. This is a private model only, one purchase = one wearer no exceptions.
By Spookiness & Shipwreck
Come join our Discord!~ 
♥*♡∞:。.。https://discord.gg/FromtheGraves 。.。:∞♡*♥